There is nothing more inspiring or motivating as the love of a parent for a child. That's why L.O.V.E is the Core of Velona Cuddles – a brand brought to life by parents, for parents with parents in mind. We're always striving to give the best to our children in everything, and that means we are continuously developing products that are safe and wholesome in every way.
Three Pillars of our organisation that drive us to Give you the Best
Safety of Babies
Ensuring our babies are safe is our first priority. From the sourcing of ingredients, to manufacturing processes, to the selection of adhesives and material, product testing and even packaging, we don't stop till we feel it's good enough for our own babies.  This is why every single diaper we produce is free of harsh chemicals.
Comfort of Babies
We ensure that all our raw materials are of the highest quality by only sorucing from suppliers on the Global Top 500 Suppliers list. High quality materials and processes ensure that your baby is wrapped in superior comfort all day long.
Elevate the Quality of Life of Parents
Ensuring our products promote social wellness and elevate the quality of life of parents. By striving to continually improve and innovate, we reduce the  time spent on mundane chores, leaving more time for parents to bond with their baby. Effective products that keep baby dry and comfy improve a parent's quality of sleep.
If you're looking for the safest diaper for your precious little baby, look no further than Velona Cuddles Baby Diapers. Inspired by a parent's love for their child and led by our 3 value pillars of safety for a baby, comfort for a baby and elevation of quality of life for parents, the Velona Cuddles Diaper range was born. Prepare for your baby to experience the comfort of high-quality climate appropriate and baby safe diapers that meet international standards.
Did you Know that Velona Cuddles Diapers are free of Chlorine & Alcohol?
It is the only diaper brand in Asia, that is free of chlorine and other harsh chemicals. So, if you pick a Velona Cuddles Diaper you can be sure that your precious little ones are wrapped in 100% baby safe components
The Velona Cuddles Baby Range Includes
International Certifications
Our adherence to the highest health and safety standards have enabled us to receive certifications from the world's premier authorities on global regulatory standards such the Food and Drug Administration (FDA) of USA, British Retail Consortium (BRC), SGS, CE and ISO.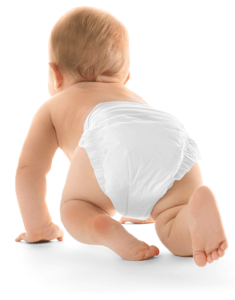 GLOBAL CERTIFICATIONS
As we've mentioned before, we don't compromise when it comes to the safety, integrity and effectiveness of our products – our certifications and approvals are proof of that. Here are some which we're most proud of attaining.